Roxanne Cull, MA, LMHC, CM
Marriage & Relationship Counseling in Tacoma, WA
Background, Questions, Fees, Contact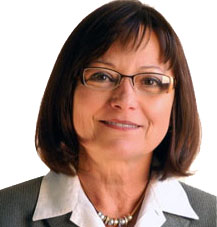 Are you struggling with a challenging or unhappy relationship? Maybe even with yourself? I work with individuals and partners focusing on Marriage and Divorce Counseling and Relationship Repair.
Combining unique experience and training in both, as well as Family Mediation, I am a mature therapist who is here to help. Whether you're working through individual challenges, marriage tension, potential divorce, helping children cope with family transition, or repairing a friendship, know that I will not judge you. l will help you to find your best path for resolution….and peace.
Background
Education & Background
- B.S. Psychology, University of California
- Masters of the Arts, Counseling Psychology - National Board Certified, WA Lic. LH#60182136 - Licensed Clinical Supervisor - Certified Mediator, WA State Mediation Association What drives the decisions we make every day? Our unconscious patterns and our life's story deeply influence us.
I grew up in California and attended UC Santa Cruz where my interest in family and child psychology grew. Following graduation, I spent time in Honduras with the Peace Corps and returned to California to continue a career in counseling and social services and started my family. I'm the proud Mom of four grown children.
We moved to Washington in the early 1990's in search of a healthier place to raise our family, close to nature and outdoor activities. I continued my career by shifting toward family mediation and conflict resolution before earning a Masters Degree in order to integrate both mediation and psychology into a more effective and meaningful relationship therapy practice. Although part of my practice is devoted to Child and Adult individual therapy, the main focus of my practice is couples and relationship counseling.
For additional information, please see my profile on Psychology Today
Common Questions
How do I book a session?
Please call or e-mail to book a session or ask a question.
Are discount rates available?
I have a limited number of clients on a sliding scale in order to ensure that everyone has access to high quality therapy. Please call me to discuss these rates.
Why don't you take insurance?
Due to my extreme concern for confidentiality, I made the decision to no longer accept insurance plans. This has also allowed me to do the work that I enjoy unencumbered by insurance requirements. I am glad to help therapy clients with insurance reimbursement if you so wish.
Can you work with Divorce Attorneys?
Divorce is an extremely painful process and I sometimes work as part of team to assist the process in a way that allows couples to honor the relationship they had and separate in an amicable manner. This is especially important when children are involved. I'm often asked by both couples and attorneys to help them find resolution.
What is your approach?
I have experience both as a licensed therapist and family mediator. This is unique, and I've found my work with divorce, developing parenting plans, and conflict resolution allows me to work in a non-judgemental and meaningful manner, especially during the intense stress that comes with relationship conflict and divorce. I will not judge you.
What is your confidentiality policy?
Confidentiality is critical in the process. All of our work together is confidential within the limits of the law.
Do both parties need to go together?
Depending on the circumstance, it may be beneficial either way. In some cases, the entire family has worked together in one or more sessions. We can develop a process and a plan that makes sense.
Session Rates
My standard fee is $170 per session hour or $300 for two hours (Some clients find two hour sessions more helpful.) I do not take insurance, but do accept checks, debit or credit cards. Your fee will be collected at the beginning of each session.